Are you ready for something new and extra ordinary?
Our two VW T2 Bullis are old but gold.  They are not only restored vintage cars from the 70s, but also highlights for your personal event when it comes to cocktails and photos. Everybody can set up a counter, position a oridnary bartender behind it or set up a photo box and earn money with it, but why shouldn´t we reach for the stars if possible?! We have way more to offer than a boring cocktail bar or a box-shaped photo booth with funny hats and oversized glasses.

Cocktailbus –
Charlie Sheen
Are you ready for our "Charlie Sheen" cocktailbus – just like the motto "drunk as a lord", our bulli is the cherry on the icing. You can expect a first class mixture with an incredible taste explosion. It´s the perfect fit for all gourmets and indispensable when it should really pop. Classics like "Sex on the Beach" and "Tequila Sunrise" are old news! Based on our years of experience as bartenders every single of our cocktials becomes an eyecatcher. The creative minds behind Van Time paired with the stylish, light blue cocktail bus form the perfect combination and create an extra ordinary experience for you .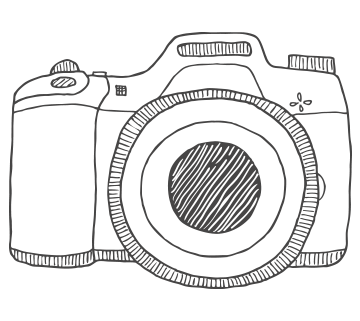 photoBus –
Paparazzi
Hangover or not – in order to bypass your memory gapses, we also offer you our "paparazzi" photo bus. For the perfect snapshot in vintage-style, you and your team can comfortably throw yourself on the back seat of our orange-colored, rolling photographer. Get your most magnetic poses and many unforgettable snapshots captured. This is the perfect opportunity to practice your basic skills of a beautiful smile. Our paprazzi is absolutely an eye-catcher at every event and definitley a homerun in terms of color. Jump in, style your smile and CLICK! Most important: Good vibes only!
With the right mood, it will be child's play to put you and your team in the limelight and to pimp your event.
No matter how fancy this modern world is, a printed photo artwork says more than 1000 words and will always find a place in the wallet or on the fridge between all the city magnets.
Let us create memories not likes.
#Influencer_next_level
We can freeze time. What's your superpower?
We roll up to your party in Erlangen, Nuremberg and the surrounding area. With our hearts in the right place, our passion and our outstanding humor we will pimp your party, but don't panic, you can leave the suit at home.
Van Time is a young and dynamic team so you can also work out individual party requests – PINKY PROMISE!
We will definitley go the extra mile for you. That's why our goal is to satisfy your claims 110%. Top service, professional handling, crowned with our personal touch, that is for shure.
 Together as the perfect match or individually, book our revived speedsters according to your needs and let your event become something special. No matter if it´s a wedding or a company event, we will even spice up the most boring garden party.
Our treasures are an eye-catcher in any case.
There is absolutley no reason why you shouldn´t share your party moments on social media and we would be very happy to be linked (#VanTime).
We are more than 100% ready and look forward to creating unforgettable memories with you.
The Cocktail-Bulli will be available from January 2021, while you need to be patient about the Photo-Bulli until summer 2021, hang in there!
Take life with a pinch of salt, a slice of lime and a shot of tequila.
You only live once. But if you do it right, once is enough.
Glitter, sparkle, shine. But most of all be kind.
Today's moments are tomorrow's memories.
But why Van Time?
Thats pretty simple – actions speak louder than words! Keep your feet still, let your soul dangle on vacation and just live the day to the fullest, maybe we can do this in our next life. For now we are here and we like to win you over. We are three friends in the prime time of life, based in Erlangen with the passion, in addition to jobs and the usual everyday life, to carry this project of our hearts into the world. In addition to our enthusiasm for different coffee variations, trendy beards and gummy bears, we are ready to upgrade your event with our unique and humorous way on one hand and to inspire you with our ingenious Van Time offers on the other. A perfect service with our personal special touches – that´s for sure. Whether weddings, anniversaries, festivals, trade fairs or your private garden party in a small group, we focus on your wishes amd dreams. Our creative brain cells are just warming up – because lame is not our game!
Watch out!
Location: We come from Erlangen and cruise for you to Fürth, Nuremberg, Bamberg and the surrounding area
Phone number: 0176/58921748
E-mail: memories@van-time.de